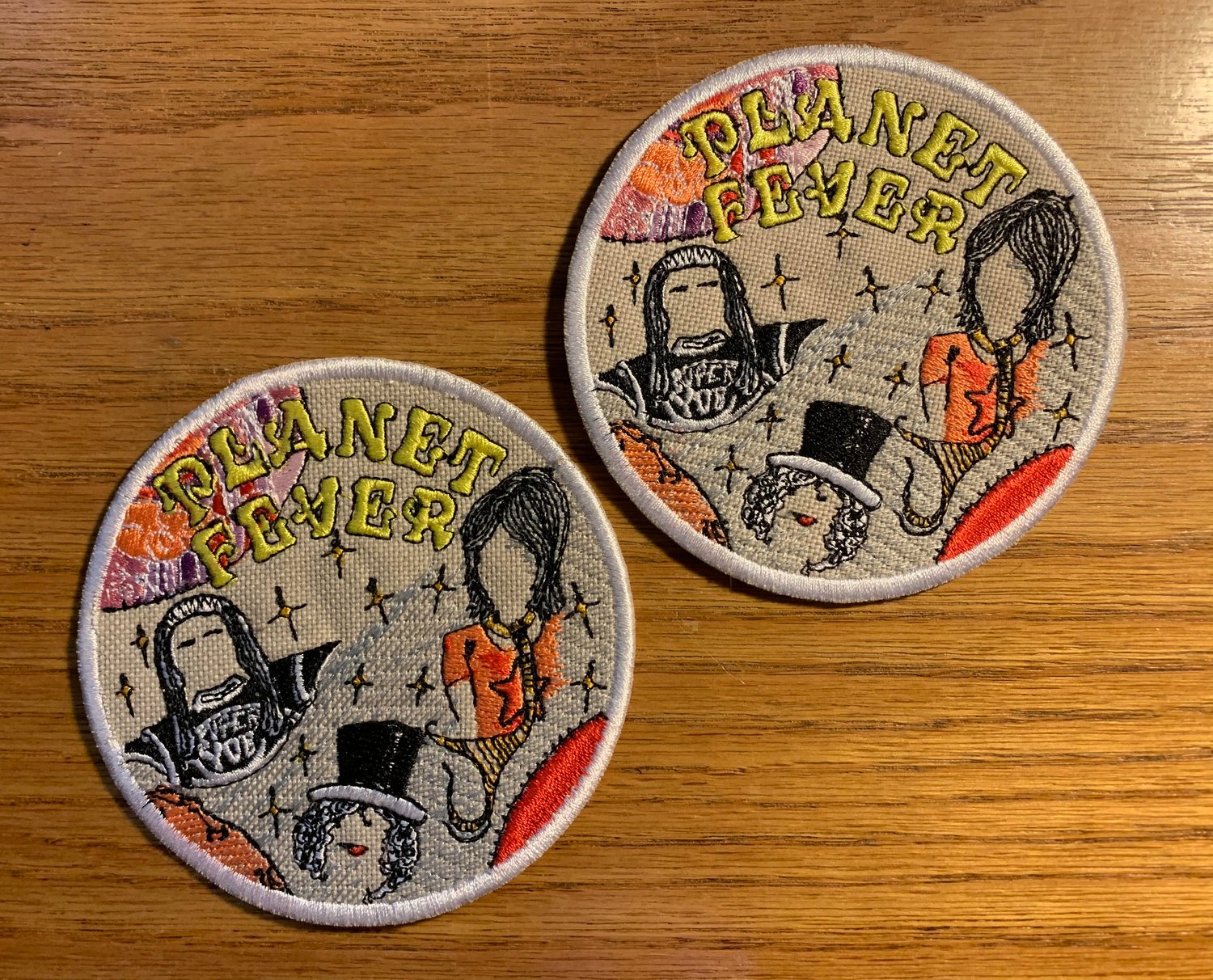 PLANET FEVER 3.75" Custom Embroidered PATCH
[Planet Fever patches are currently a PRE-ORDER, but shall be arriving within a month.]
All orders shipped from IL and packed safely in padded envelopes with cardboard fillers for security. Shipping costs estimated, anything in excess of $2 beyond cost will be returned to customer.
3.75" circular, adhesive-backed '70s-style biker patch, representing Planet Fever—the long-time radio show of Got Kinda Lost's Founder/All-Arounder JC/Dēacön Blü on NTS Radio. Dreamt up from the mind of Friend of GKL, Kat Spear, and manufactured by our friends at Bengala! Co. These are a bit more expensive than the Greasy Denim patches due to the varied colors.
Check archived episodes of Got Kinda Lost Records Presents Planet Fever HERE!
Our mission:
"Named after a long-standing DJ residency at local Chicago libations repository Sportsman's Club, Jeremy Cargill—Got Kinda Lost Records (Founder/All-Arounder), Ugly Things Magazine (staff writer), freelance journalist, curator, DJ—broadcasts a monthly edition with the same dedication he brings to his reissue work (by the likes of Pete Dello and Friends, Hot Knives, Promise and others), forever-searching for the best of past/present/future with Planet Fever.
From the hotbeds of Akron, Chicago, Detroit, Memphis and many other far-flung environs, Planet Fever charts the roots and fruits of Proto-Punk, pre-'76/Beatlesque/traditionalist Power Pop, Bonehead Crunchers, Thug Rock, Junkshop Glam, Hard Rock, '70s rock'n'pop, Bubblegum, "out of time" treasures and Proto-Metal cromags, with never-ending inspiration from the pre-punk fanzine scene of the '70s, serving crucial crud for anyone who's ever had their heart hotwired…"