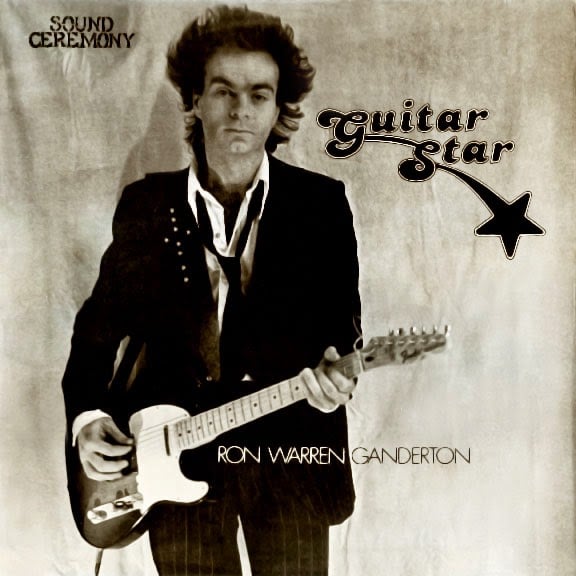 Sound Ceremony 'Guitar Star' LP (One Kind Favor, OKF 011)
First time vinyl reissue of the Outsider, Real People, proto-punk fuzz of Sound Ceremony's first record, Guitar Star.
"Ron Warren Ganderton, as a contemporaneous advert succinctly states, truly is, "One of rock's individuals." In the later '70s and early '80s the multi-instrumentalist (electric, acoustic and slide guitar, harmonica, keyboards and piano)—under the name Sound Ceremony—along with a rotating cast of accompanists created a hard to narrowly define, small catalog of sounds praised by private-press hunters, esoteric appreciators and "out of time" searchers. Those accompanists included a mixed bag of future members of the Pretenders, late period progressive rockers Quasar, and the Subway Sect. Ganderton's output holds echoes of monotone mavens like Jonathan Richman and Lou Reed, and similarities to cult-raved acts such as Armand Schaubroeck and Kenneth Higney, while at the same time eking out its own aural territory with a population of one. The sonic cloth weaved at times carries a loose influence of the 'talking blues' tradition, or a hushed, heart-on-sleeve vibe, while at others it's laced with '60s fuzz, primitive and skittering rhythms and a confrontational stream-of-consciousness tone—all delivered with the utmost sincerity. "
Originally issued circa 1978. Insert with detailed liner notes from Jeremy Cargill (Ugly Things / Got Kinda Lost), plus rare photos. One time pressing of 500 copies.