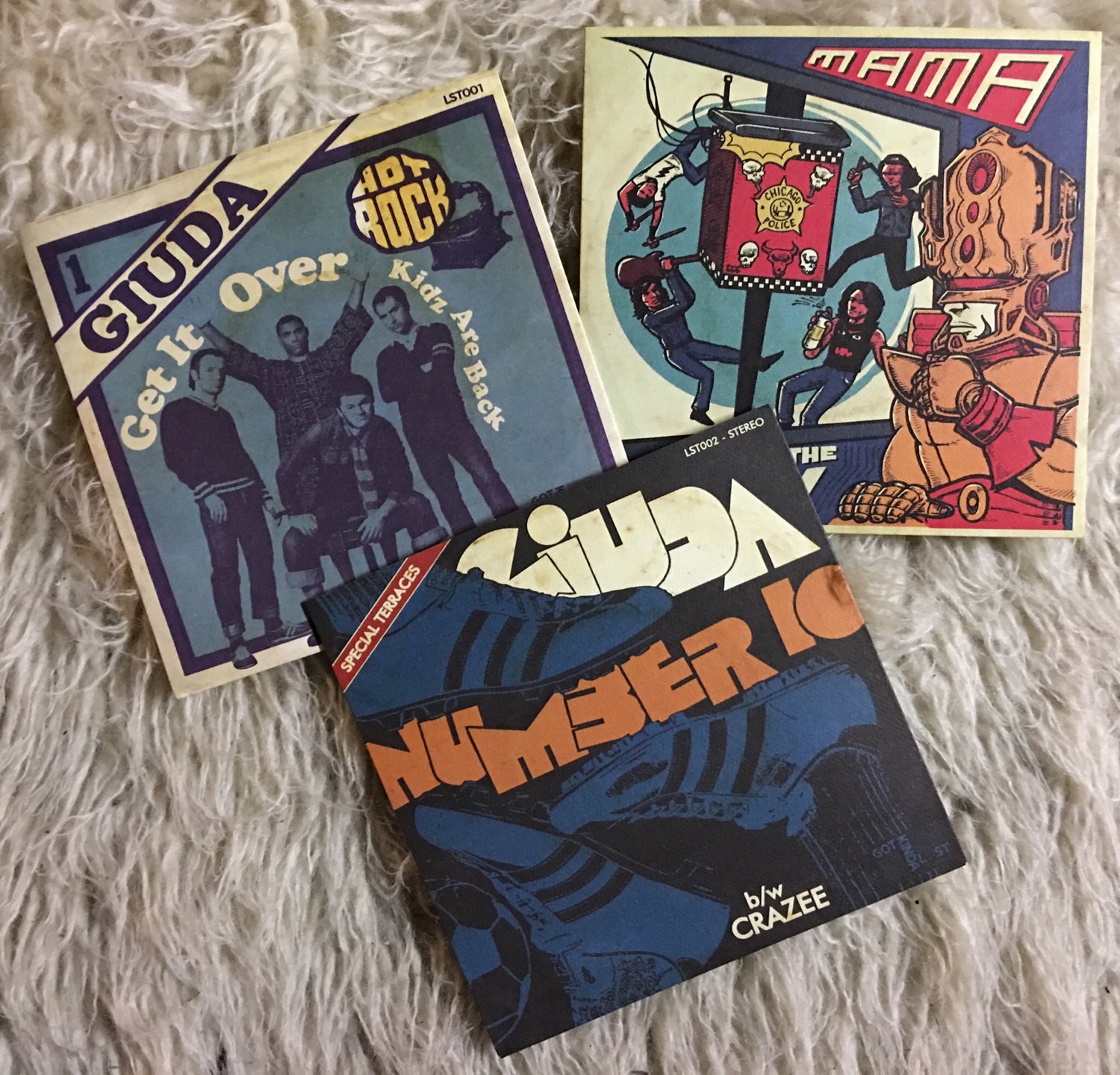 (2) GIUDA 45/MAMA EP/Embroidered Patches COMBO (Got Kinda Lost, 2018 - LST-001 - 003)
COMBO PACK INCLUDES THREE NEW RELEASES, ALONG WITH THREE EMBROIDERED PATCHES—CHOICE OF BLACK OR COLORED VINYL EDITIONS. LIMITED TO 50.
All orders shipped from IL. Shipping costs estimated, anything in excess of $2 beyond cost will be returned to customer.
FULL INDIVIDUAL RELEASE DETAILS HERE:
GIUDA "Get It Over" b/w "Kidz Are Back"
GIUDA "Number 10" b/w "Crazee"
MAMA Eye In The Sky EP
Embroidered Patches by our friends at Bengala! Co.:
GIUDA 2 3/4" Circular White/Blue PATCH
GIUDA 3"L x 1 1/2"W Black/White PATCH
MAMA 3 1/4" x 1 1/4"W PATCH