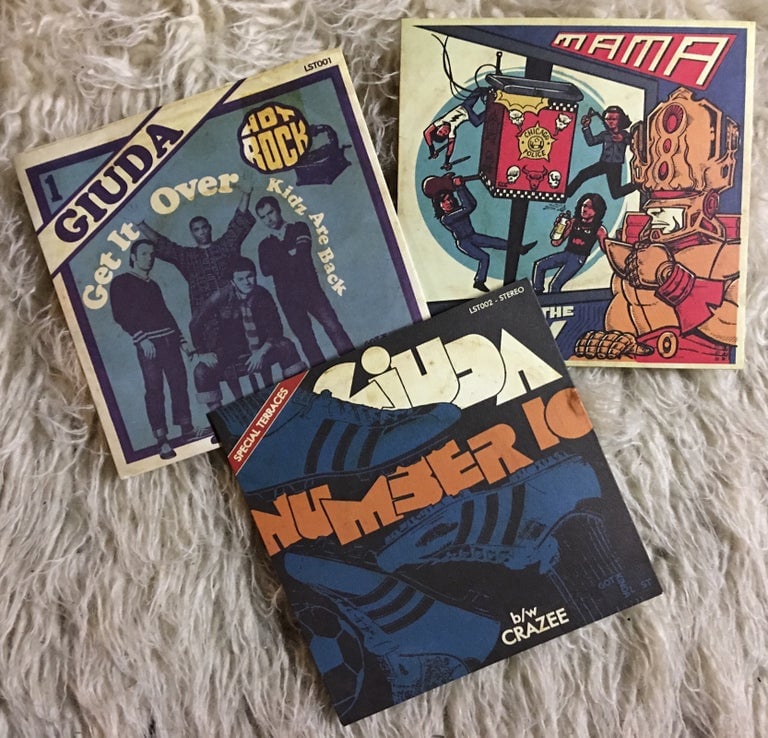 [SLEEVES ONLY] (2) GIUDA + MAMA COMBO [Or Individual Sleeves] (Got Kinda Lost, 2018 - LST-001 - 003)
With some excess sleeves, we've decided to make some available for those who had original GIUDA 45's (or MAMA tapes), but perhaps simply want the art unique to this release for archiving, framing, etc.
THIS IS ONLY FOR THE FULL-COLOR SLEEVES, EITHER AS A COMBO, OR INDIVIDUALLY.
All orders shipped from IL. Shipping costs estimated, anything in excess of $2 beyond cost will be returned to customer.
FULL INDIVIDUAL RELEASE (INCLUDING VINYL) DETAILS HERE:
GIUDA "Get It Over" b/w "Kidz Are Back"
GIUDA "Number 10" b/w "Crazee"
MAMA Eye In The Sky EP