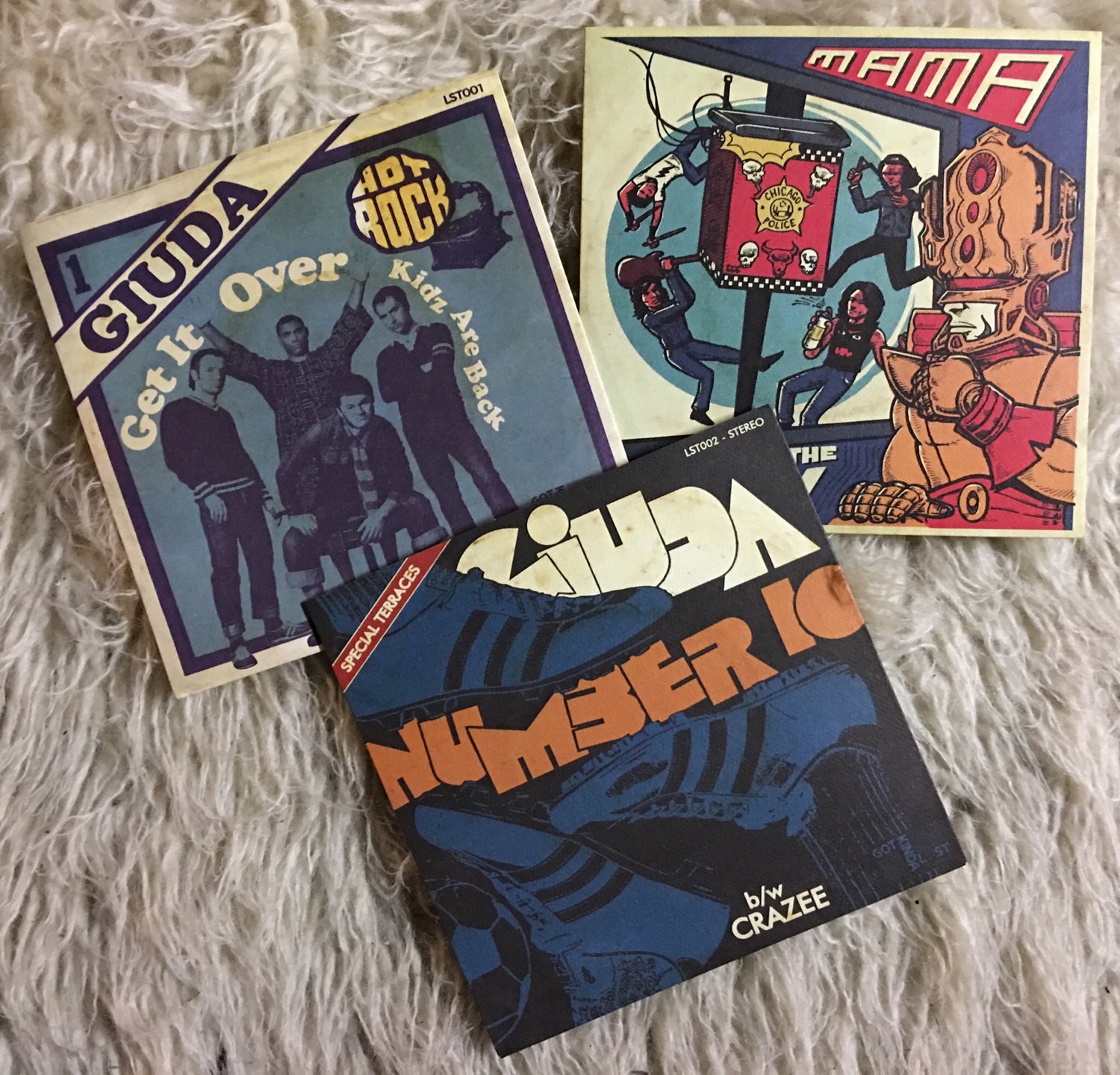 (2) GIUDA 45/MAMA EP/Embroidered Patches COMBO (Got Kinda Lost, 2018 - LST-001 - 003)
ONLY Records Still Available.
COMBO PACK INCLUDES THREE NEW RELEASES, ALONG WITH THREE EMBROIDERED PATCHES—CHOICE OF BLACK OR COLORED VINYL EDITIONS. LIMITED TO 50.
COMBO PACKS W/ PATCHES SOLD OUT
All orders shipped from IL. Shipping costs estimated, anything in excess of $2 beyond cost will be returned to customer.
FULL INDIVIDUAL RELEASE DETAILS HERE:
GIUDA "Get It Over" b/w "Kidz Are Back"
GIUDA "Number 10" b/w "Crazee"
MAMA Eye In The Sky EP
SOLD OUT
Embroidered Patches manufactured by our friends at Bengala! Co.:
GIUDA 2 3/4" Circular White/Blue PATCH
GIUDA 3"L x 1 1/2"W Black/White PATCH
MAMA 3 1/4" x 1 1/4"W PATCH