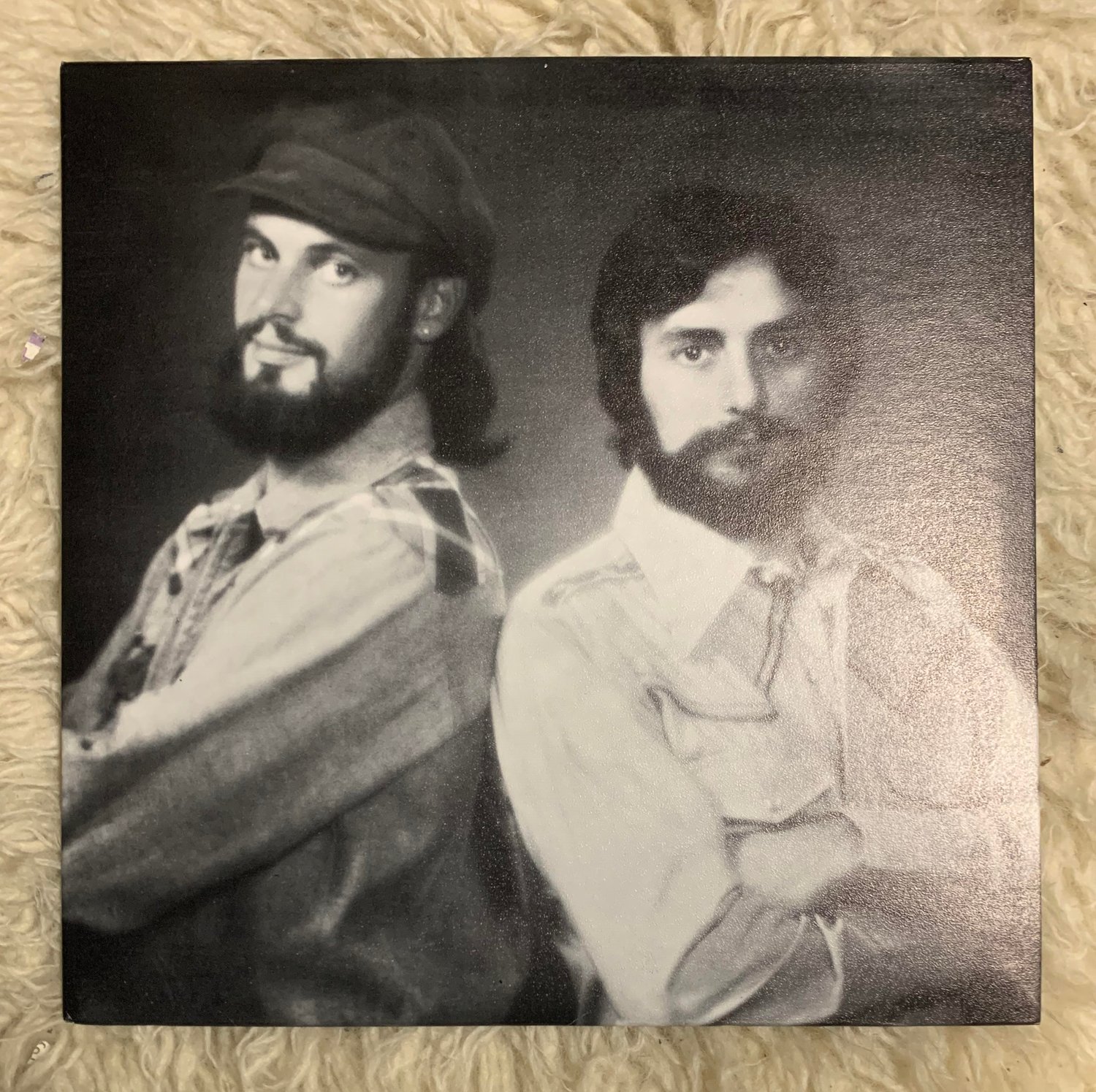 ANTHONY & SCOTT - 'Self-titled' LP (Midwest, 1977) [1977 ORIGINAL]
Anthony and Scott — S/T (Midwest, 1977)
Varied, consistent and underrated album, perhaps overlooked due to a somewhat indifferent review in the 2nd Edition of The Acid Archives by the buddy Aaron Milenski. While he did fairly accurately nail the sound as "somewhere between folk-rock and post-Badfinger pop..." and state it "...an enjoyable LP for the right listener...," I believe it sure to light up the senses of many who chase private pressings, with its beatific, harmony-based, Anglophile-leaning singer-songwriter/SSW folk-pop/folk-rock sound. The duo's charming, richly melodic tunes touch on
Mike Fiems-type vibes in places ("Life"), fuzzed chording and frenetic leads —"Change The World," "New Blood"—with a slight similarity to early Shoes, minimalist loner desolation akin to Todd Wathen ("I Think Of You"), and the awe-inspiring, slightlydelic, downer-angled, late-period folk-rock of "Summer Night Losers Dream" (which stands as the sure album standout here, on the level of the best moments of Michael Angelo's own self-titled album on Guinn Records).
Typically, sounding years prior its era, Anthony and Scott carries a '60s idealism hangover within its lyrical conceits, as well as the occasional bit of a Donovan-type whimsy, while avoiding hokum or over-earnestness. One particular track, "Pink Octopus"—which once had dealers pushing the disc as "acid folk"—brings that eccentric playfulness to the fore, which to my ear seems to play with faux-drug trip lyrics, covering the build, hallucinatory highs and blissful come-down of psychedelic mushrooms, accented by progressive rhythms and (oddly) Skynyrd-like lead lines.
Holding more than its share of highlights, this charming, (mostly) mellow affair is certainly worth one spin to many, especially by those who dig the previously referenced artists, as well as Splinter, Athanor and more. (Jeremy Cargill, Founder/All-Arounder - Got Kinda Lost)




Got Kinda Lost Records is offering a limited number of sealed (or mostly in-shrink) original copies of this album for a limited time. While all copies we've opened to date have been completely flat, we recommend having them neatly opened with the record shipped outside of the original sleeve for safety. If you'd prefer otherwise, plus note that when placing your order.